Our no hassle returns policy is valid for up to 30 days from receipt of an item.
---
You can request to return any item purchased from shirtbox within 30 days of receipt. All we ask is that the item is in it's original unworn and unwashed condition, this does not include trying the item on. (so long as you don't stain the item with makeup or deodorant). Unwanted returns that are not damaged/incorrect will be offered store credit or exchange.
Returns Checklist
  Is the item not suitable?
  Is the item in an unworn condition?
  Is the item incorrect or damaged?
  Has it been less than 30 days since purchase?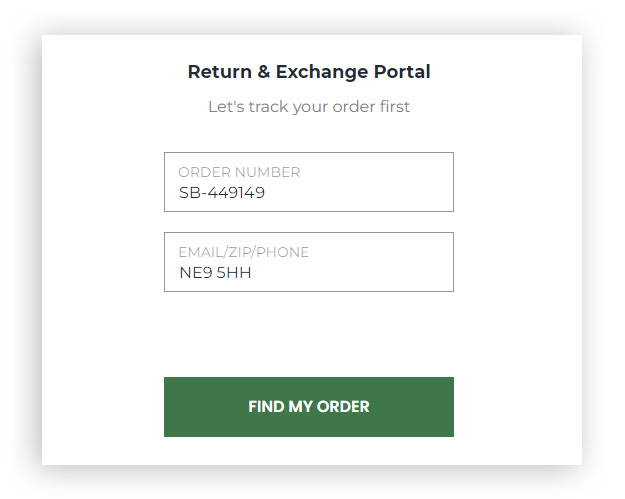 Simply visit our self service online returns portal and enter your order details and identifier to search for the order you want to return.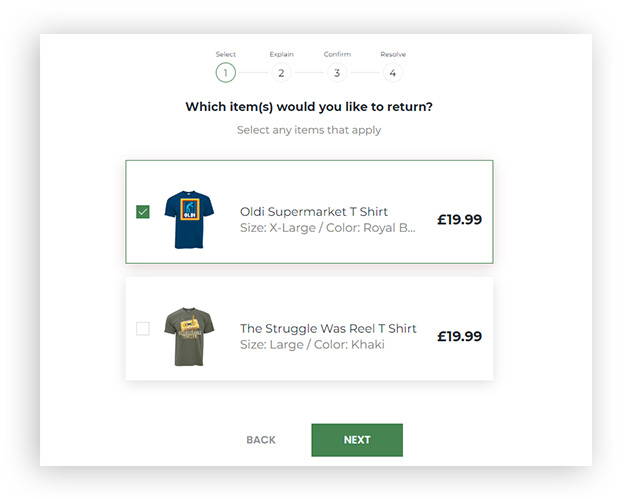 Our tool will display all the items in your order that are avilible to return. You can select individual items or choose to return the entire order.
You can now select a reason for the return(s) and choose your to return your items. If its an exchange you will have the option to choose size and colour.
1. THE PRINT ON MY ITEM IS DAMAGED
Please note if you have ordered a "Made in" Design or any design labeled distressed these designs are intentionally made to look aged. This is part of the design/joke. You will see the same "patches/marks" on the listings on our site. Otherwise please email us at shout@shirtbox.com including photos of the issues.
2. how do i return an item
3. MY ITEM IS INCORRECT, WHAT CAN I DO?
Firstly we apologise for the inconvenience. If you have received the wrong item or your package has been damaged then please visit our returns page HERE
4. hOW DO I CANCEL OR CHANGE AN ORDER?
Once an order has been received we aim to have it processed, printed and shipped within 24 hours. If your order has not yet been shipped please either contact us by phone or email at shout@shirtbox.com to request a change. Please note we are not able to amend an order after it has been shipped, you are still free to return your item to us once received for an exchange.
Although we strive to answer all email queries and calls as quickly as we can, we cannot guarantee a cancellation or change request will be actioned in time once the order has been placed. Please don't panic if this happens as we will work with you to get you the desired items.
5. How long will it take to receive my exchange?
If you have been asked to retun your item. Once we receive it back to us you exchange wil be dispatched and delivery will take up to 5 working days.